Tired. Stressed out. Taking STPM. 2007. Smile.
You see us smiling happily and playing cheerfully and acting borderline psychotic-ly.
You see us laughing at the lamest jokes that we crack ourselves.
You see us digging soil under the bloody hot sun and wonder whether we're crazy.
We're really not.
We're just FORM SIX-ERS!
hehe
Yup. Today I'm gonna talk about what has lower six been like. It's been six months. My class never got the extra holidays like pmr hols, spm hols, worst thing is we even have to go back to school for extra classes during the end year hols.
Weird thing is, we actually enjoy it. And no one is skipping any of the classes.
I can't believe it.
I've been thrown into such a kiasu class.
I'm dying from the attack of kiasu-ness.
Even my blogs are so lame and filled with kiasu spirit now.
The one thing that amazed me was how quick time flies in lower six. It's faster than speed of light, faster than the speed of superman takes out his underwear from inside and put it outside with those tighter-than-tight spandex.
I remember as if it was only yesterday when I stepped into Seafield once again, filled with semangat-ness, with a tight grip of my fist, saying :
" I shall not leave Seafield this time without my straight A's. "
As times fades, so did my

semangat-ness

, being in a kiasu class can really drain all the kiasu-ness out of you. Our class consist of 47 students, with the much higher than average percentage of kiasu students of at least 80%. For non-form sixers, its the few kiasu fella in class who is always kissing the teacher's ass. My class is filled with them. So if you are planning to go for form 6, do take the high spirit of kiasu-ness (and ass-kissing) into deep consideration.
Boys and girls, if you think 4 PEKA per science subject is too difficult for you. Do PONDER LONGER before deciding to pack your back and come back to visit Pn Chong. We have to endure

15 PEKA

PER SUBJECT. And this time, it's all individual work.
Student A : Oh f. What to do now...(tries to see what other friend is doing)
Eh, what to do next ar?
Student B : *whispers* just mix this with this and take out and put into that then mix back into this then mix everything together then seperate it back then can d..
Student A : Oh.....
(Confused over what chemical to use)
Mix this...and this....together with this.....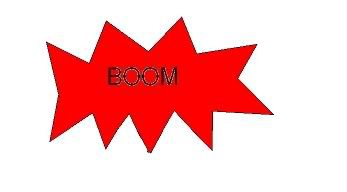 Student A : F ! (turns to teacher) Err.... teacher.. Are.. you gonna minus my marks?
Teacher : HELL YEAH!
Those are truly tragic moments.
But honestly form 6 has been fun so far. The torture only truly start when you are in upper six. Plus as form 6 students, we receive more privillege than normal students.
-

We get to dig soil from school without Pn Chong yelling at us

.
And school life is really more enjoyable than college life.
-

We don't have to think of what to wear everyday.
I'm proud being a Form Sixer!

Since it's like the last day of school tomorrow. I'm gonna post a blog about school tomorrow.
------------> The story of the S U M M A R Y.
Coming soon to a computer near you.

To end today's really lame post, here are some pics from my cousin's wedding which I stole from my sis's blog.
NOTE : *pissed off* There were no pics of me and my cousin cuz dumb jo don't know how to handle a simple digi cam!
The Wedding - At Cousin's Place


wahh..marriage..so fun so fun...


Five Minutes Later.....
waaa.. ah korr so long wan...

A Decade Later...