Aiyah....
Lazy Jess owe you guys many things...
But she has to do the tag from dear EeMin first or she's gonna pout in every single message she leaves in Jess' TagBox.
Also the picture of hot Ken. *wolf whistle*
I wish I can wolf whistle...
And Nicole,
tsk tsk tsk....
Stop bragging to the whole world your good!
We all know you wanted to pinch Kevin's ass that night!
Tag time.
Random names 10 person.
1. Jo
2. Ben
3. Shiny
4. Ken
5. Trace
6. MingSze
7. Melissa
8. Hsin Sian
9. Maria Shamini (not sharapova or carey lar maria you MIA byatch)
10. Babi Carol
11. Amelia
It's totally random lar...
Please don't cry just because Jess the Great can't fit you in the list.
1) How long have you known number 4?
Only like FOR-E-VERRRRRR
I love you betch... Congratulations to Ken on becoming the Editor in Chief for his school mag
2) Is number 1 your best friend?
Err.... You mean Jo?
No.
(Secretly nods like crazy)
3) Do you have a crush on number 6?
Wong Ming Sze aka Smiley.
OH.MY.GOD. How did you know?????
4) Would you date number 7?
DOUBLETRIPLEQUADTRIPLE OH.MY.GOD.
*X-files tune*
Answer to the question - The truth is out there.
Jess can you stop being so lame...
5) How bout number 5?
Trace.
Erm. Never.
But I know it would make all of you guys so happy if I dated her.
6) If you could pick one nickname for number 8 what would it be and why?
Hsin Sian.
I thought she has already got a nickname wert.
It's Ye Ren (Wild People)
Hsian is a very straight-forward kinda person but also an amazing friend.
She's also looking for a boyfriend.
Please mail your profile to my email if you're interested.
She is 20. Long silky hair. Average height. Great butt muscles.
Plays badminton.
And wishes to have shuttlecocks as babies.
7) Name one inside joke you have with number 10/if you don't have any for some reason, name a memory you have with number 10?
Pig cousin Carol?
Only after 2o years of living, we found out that we're cousins AND
we're all pigs!
Aahahahahahahahaha
Now if you're not laughing, then it's an "inside" joke.
Satisfied?
8) Have you ever been on a trip with number 4?
Ken Darling?
Oh. We met on our romantic honeymoon in Langkawi.
The moment we set our eyes on each other,
we knew we were gonna become
BEST BETCHES.
9) Have you ever had a sleepover with number 5?
No. But Shiny has.
*pout from extreme jeolousy*
10) Do you think number 9 is hot or not?
Maria.
I don't but she does.
11) Have you ever met number 3's parents?
Shiny.
Since I was 7.
12) Have you ever hugged number 8?
Hsin Sian.
Maybe?
13) Do you miss number 7 right now?
Melissa.
Aiyah.
I can't hurt her feelings by saying no.
SO,
yes lorrrr.....
Crap lar. This post so boring my eyes are popping out and back in.
14) If you could say any one thing to number 9 without any consequences, what would it be?
Maria?
What WOULDN'T I say to MARIA DA PARIAH????
15) Would you ever makeout with number 6?
MingSze.
Only if she can survive all my other lovers beatings.
*wink wink*
Ahhhh........... Somebody kill Jess..........
16) How about number 10?
Babi Cousin Carol?!??!
My OWN COUSIN??
INCEST?
CHUCK BASS?
I LOVE CHUCK BASS OKAY HE'S DAMN HOT.
HOTTEST GAY BITCH EVER!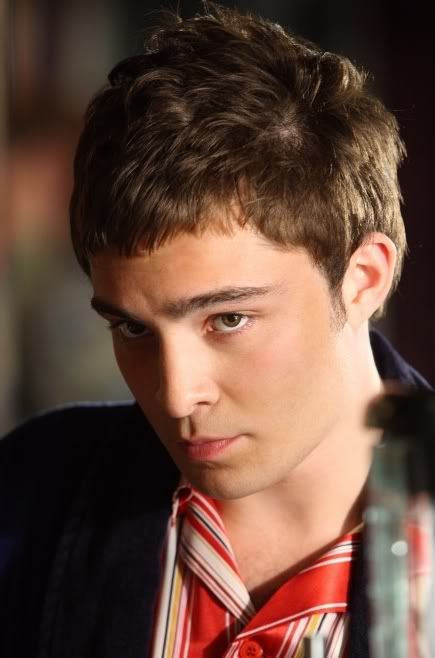 17) Do you have any pictures of number 1?
Joanne Loke the insane sister who claim she was a witch once and changed her own blog link as you can see.
What do you think lar.
18) Do you have a crush on anyone on this list?
Had a crush on everybody in this list lar.
Stupid question.
19) Do you miss anyone on this list?
I miss everybody because I'm Emo Jess.
20) Have you ever hugged anyone on this list?
I won't let them hug me cuz I don't want them to fall in love with me.
Love, love Jess!
She completed the post!
Weeeeeee.......
And if you have notice, I had number 11 - Amelia Chan!
One of my most loyal reader who never did bother to leave me a message.
I will create the questions for her.
1. Is she crazy?
Yes.
2. Is she half-brained?
No. That's Trace.
3. Is she charming, lovely, pretty, softspoken, clueless?
Yes.
4. Is she looking for a boyfriend?
No.
But Hsian is.
Until next time!
Farewell Jess Lovers!