Jess has a fetish for funny looking pictures.
So without furthur ado, these are the pics she collected in the past year.
Credits goes to the people who post 9999999 pics on their friendster and blogs.
Oh ya!
The period thing was a JOKE!
Cis.
Apparently it's so unfunny that all of you guys thought I was serious.
Pictures!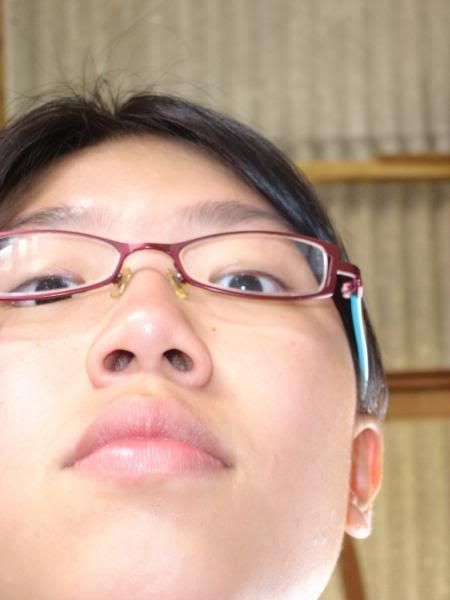 KEITH TAY. I DEMAND TO KNOW WHEN THIS PICTURE WAS TAKEN.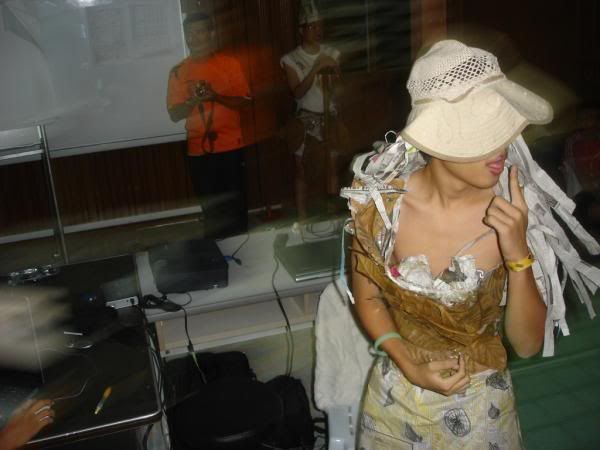 Keith says ' I'm hotter than your mama! '
Afiq says ' I got this from MY mama. '
Picture tells ALL

School says ' Nobody can be hotter than me now.'

Pn L & Pn U terrified while jungle treking in the night
Shiny achieving spider woman status
Next Top Model
Mel being defensive of racial issues

"We pledge to score 4.0 for our cGPA"
Shiny loves cake.....
OMG. So do I!
Me being Cake-dophile
I was obviously annoyed having my photo taken.
tsk tsk tsk.... Paparazzi.....
And now pictures from BRATs which I didn't post the last time.
I love sleeping people.
[Note : Melissa was the one who took all the sleeping pics.]
This is the monsoon collection.
Dyana's VS The Mighty Keledek!
Sammy VS The Hardcore Mango!
Sammy won eventually. But passed out from exhaustion.
Me with my angelina jolie lips.
The couple filing for divorce
- Sylvia & Sri -

Lind awaiting prince charming's kiss.

AND THE WINNER GOES TO......
*
*
*
*
*
*
*
*
*
"Dead to the world" by Melissa Kong
Nicole was already knocked out while we were doing our assignments in the train.
Last but not least -
" Tug of War between Hairband & Zipper " by Maria Shamini
Only some of you guys will understand this priceless shot.
HAHAHAHAHAHAHAHAHAHAHA
thinking bout it now still gets me in stitches...




Now picture of Form-sixers.
What do we REALLY do in school?
My gosh..this post is so long already...
Go nap first before finish reading the rest.


Meet Pn D whom I always talk about.
She will totally slay us if she knew of this picture.
[note: teacher, its not me I promise...]

This is Pn L our chemistry teacher.
She is passionate about chemistry.
Really.

The lovely & petite Pn C.
One of the best teachers I had.
Do we really study you ask?
Yes.
In between pictures.

Loi the forehead said it's obvious she was meditating for greater causes.
At least some of us actually study for the greater good instead.
Shiny wakes me up while Trace does important business on phone and dumb pig carol takes picture of everything that's going on.

Isn't my hand just adorable?
it has a uni-brow...

Each cost RM10.
I'm gonna sell rats for a living.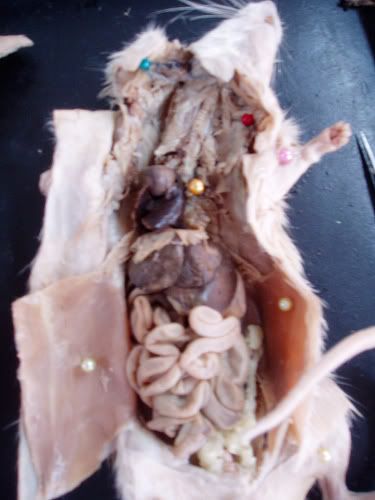 Betty is exposed!
And we actually have to dissect 2 each.
A total of 47 x 2 = 94 rats
hehe I AM a math genius...
940 BUCKS!!!
I'm gonna start my rat business pronto.