Yes I've been missing!!!
Have any of you guys realised YET????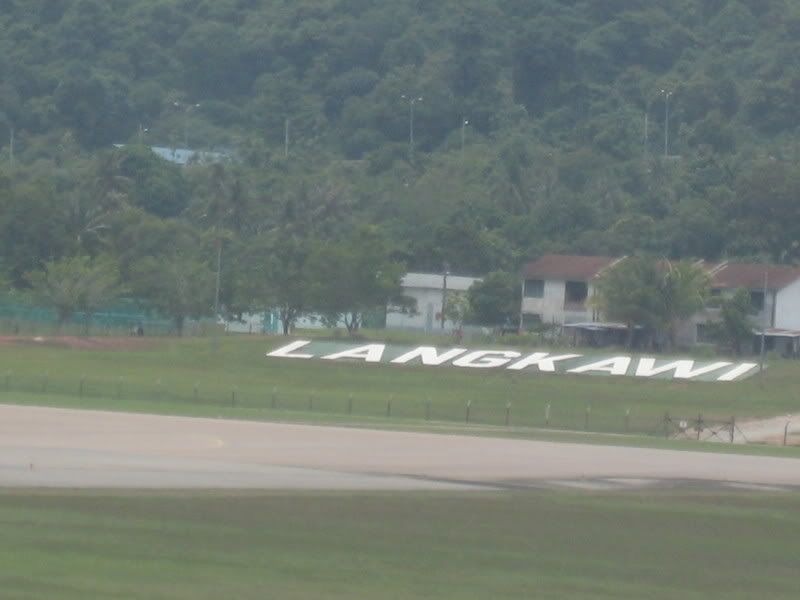 So on the 5th of May, Jess, Wood, Pig Cousin Carol decided to walk on foot to Langkawi, dragging along a herd of Physics Class living things.
Langkawi also got open burning.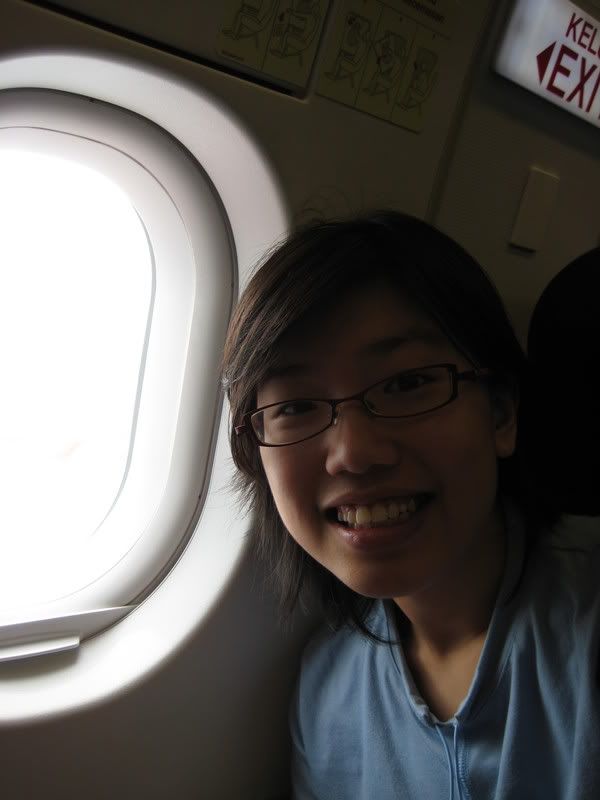 Jess the Hottie
Not to forget pig cousin's animalfriend.
I would say boyfriend then it wouldn't be HIM.
He is.....
..............
None other than
BENBI
!
I tak 'song' with him because he wouldn't stop calling me babi when I'm actually BARBIE.
There are tons of funny stories of course when it comes to the unity of Physics Class living things, a Barbie, piece of Wood and a Pig.
And a Benbi.
Please forgive his (and her) abnormality.
We left Wood's house at 9.18am when
SOMEONE LIED TO ME AND TOLD ME TO GO TO HER HOUSE AT 8.30 BECAUSE THE FLIGHT IS AT 10 PLUS!!!!!!!!!!!!!!!!!!!!!!!
WHAT IS THIS?!?!??
I ARRIVED AT 8.25AM AND SHE TOLD ME ITS A JOKE PIG CAROL WILL ONLY BE PICKING US UP AT 9.00AM! SOME MORE SHE SAID JESS LOKE IS ALWAYS LATE, LIKE JUSTIFY THIS MATTER NOW NOW NOW PEOPLE WHO ARE READING THIS!
TELL ME JUST TELL ME WHEN DID YOU CALL JESS LOKE OUT AND SHE WAS LATE????
I nearly murdered them on the spot but I figured it would be easier to dispose their bodies in Langkawi by dousing it in alcohol and making a bonfire.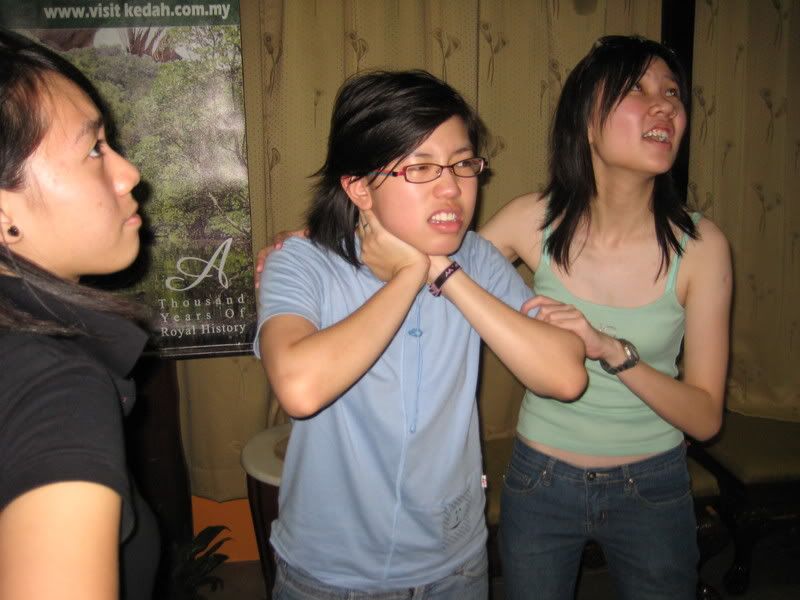 In revenge to my plan they tried to choke me.
We arrived in Langkawi International Airport at 1 plus and living thing #1 - Philip spoke very innocently -
"Is Langkawi an island?"
We kindly ignore that question and ran to the toilet and laugh.
In Langkawi we discovered there was only 1 McDonalds and 1 Mamak that's open for 24 hours named Red Tomato. They have this dish call roti milo which look something like this.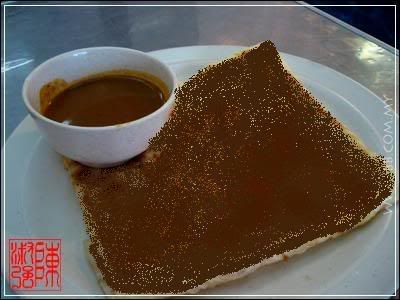 Sorry lah I forgot to take picture so I spray brown paint on a normal canai picture I found online but seriously it really looks like that! It is crispy like roti planta and it tastes chocolatey sweet!
I know! So yucky right!
About 2pm, we checked into a budget hotel named Malibest at Cenang Beach.
There is something wrong with this pic,
because I DO NOT HAVE A TUMMY!!!

I know again! All the names try to sound damn sophisticated but fail then sound damn weird right?

Anyways it's very nice for a budget hotel and I would definitely recommend it because it's located right in the middle of Cenang Beach, very convenient, and the 6 pax room that we stayed only cost RM180 but we had 9 person inside.

The moment we checked in, it started pouring like nobody's business. So we killed time by playing card games at the lobby.

The infamous living thing #1 - Philip


But Wood decided her time was best used to seduce leng chai.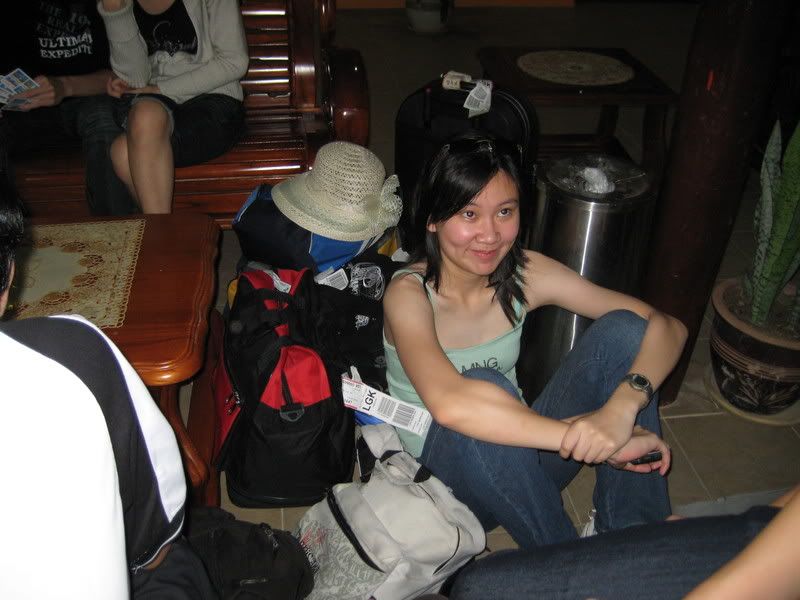 Wood Failed.


When it was sunny again,
instead of going to the beach,
instead of walking around the hotel,
instead of checking out cute guys/girls,

we went back to our room and continued playing cards til' dinner time.


3 living things from the Physics Class
Damn no life right?
Play cards cannot play in Subang one.
After dinner, the living things decided to celebrate their manlihood by getting drunk for the first time in their lives.
You can't believe it right?!?!?
First time!
They are like alcohol-virgins!
Celebrating the alcohol deflowering of themselves.
At the end, none of them got really drunk just a little dizzy and tipsy.
Michael who is already like that pre-liquor.
Sad, sad, sad.
Sad for poor Jess who had to endure their burping throughout the entire night...
Before entering slumber, living thing #1 - Philip who was tipsy and singing some celine dion tunes made his grand appearance again saying -
"Michael, is this dizzy feeling permanent?"