Wahh why got so many parts I'm sure you all are bored to death.
So I decided to put in a title to 'make it MORE interesting'!

If you have been to Langkawi and have not visited THE BRIDGE BETWEEN THE TWO MOUNTAIN, quickly go book AirAsia/MAS zero ringgit ticket now and see the bridge!!!

Jess' dream was to visit the bridge between the two mountains ever since watching it on the Travel & Discovery channel, it was still Travel & Discovery then (can you imagine how long ago was it??!)

Ian Wright was talking too fast and Jess didn't catch the name of the place, thus, Jess only knew the place as THE BRIDGE BETWEEN THE TWO MOUNTAINS.


-Few weeks ago-

*ring ring*

Wood :
Hey pig, we're going yam char tomorrow to discuss about our trip at Old Town Kopitiam.

Me :
Hey kayu, I don't think I can make it lar I got tuition.

Wood :
Oh. Okay bye.

*end call*

*ring ring*

Me :
I forgot something! We MUST go to THE BRIDGE BETWEEN THE TWO MOUNTAINS!!!

Wood :
Huh? What is that? Can eat one ar?

Me :
That one lah! Got one bridge, and its between two mountains. Very tall one.

Wood :
OHHHHHH. That one!!! It's THAT ONE right??!!
Die lar pig I dunno what you talking about. Bai.

*ends call*


TELL ME PEOPLE. WHAT DO YOU CALL THIS??!!!
Carol wants to slap Jess.


Admit it.

You too call it as THE BRIDGE BETWEEN THE TWO MOUNTAIN!


- talking to some Australian tourist in Langkawi -

Me :
So where have you been to in Langkawi?

Innocent Tourist :
Oh we've been up to Mount cchhinnchang, the one where you go up with the cable car, is that how you say its name?

Me :
OH! I've been there too! Don't worry about the name.
Over here we call it THE BRIDGE BETWEEN THE TWO MOUNTAIN!
*grins*
Wood prayed REALLY hard that she can find her true love.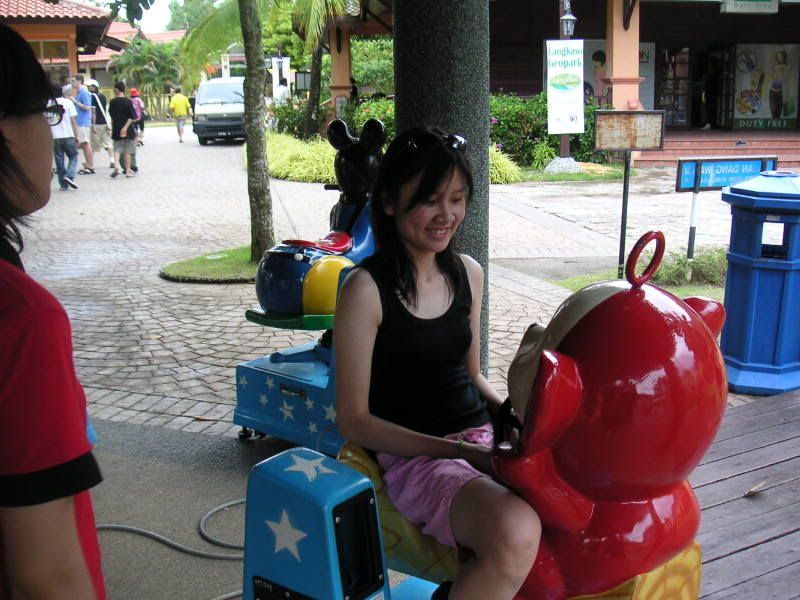 Wood finally found it in a BIG piece of plastic.
The bridge works wonders on your hair.
Benbi amazed by someone other than pig Carol.


And we shall end today's post with
the conservative model versus the open model.
its Pig Carol's own metamorphosis in order to win Benbi back

Pigrol was actually boring and covered her body with her bag.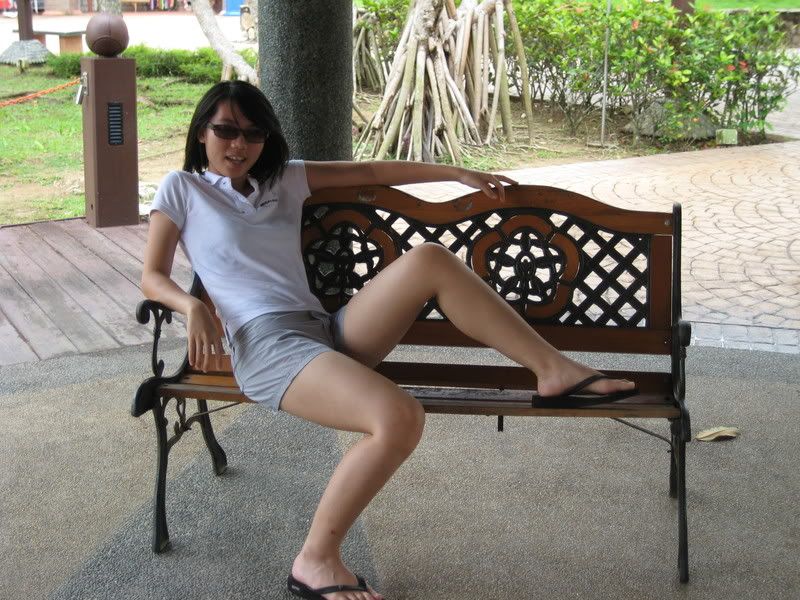 To win Benbi back, she threw her bag away and spread her legs open wide.
actually not that wide lah, i think her pants got hole
18-sx cannot show her Hello Kitty panties...